ZONDA VALLEY
The Zonda Valley is a privileged area with a unique microclimate. Located in the center-south of the province of San Juan and located in a sinuous valley of the pre-Andes mountain range, it has a semi-desert climate with annual rainfall of 100 millimeters. Its thermal amplitude, accompanied by the soft and permanent Zonda wind, generates an environment of great sanity for the grapes and the ideal environment to make great wines. It is an area declared "Geographical Indication" (IG Zonda) thanks to its attributes for the planting of grapes and the production of high quality wines with unique attributes. Over the years we have planted three vineyards on this great natural terrain which, despite being part of the same valley, possesses uniqueness and special characteristics. This allows us to have grapes with a plurality of profiles in terms of flavors, freshness, maturity, concentration and textures. The possibility of having three "terroirs" allows us to create innovative wines combining the best attributes of each estate and, at the same time, achieve unique expressions of each one of them.
FINCA SANTA SYLVIA
Located on a sloping terrain, its height varies between 750 and 850 meters above sea level.
This farm was the first we planted and has 170 hectares of Malbec, Syrah, Chardonnay, Pinot Gris and Cabernet Franc grapes.
The vines grow vigorously in this stony soil, with good sun exposure and a low rainfall regime that, together with the Zonda wind, favor the health of the grapes.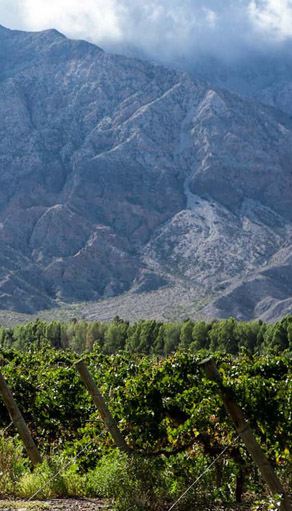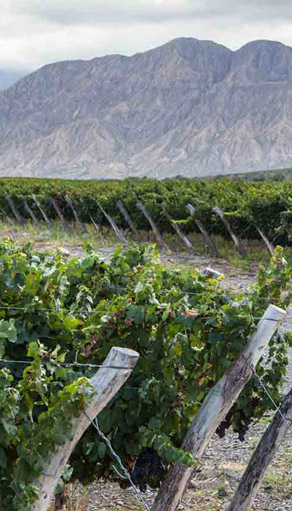 FINCA LA LEONA
Lying on the foothills of the Sierra Chica de Zonda, this small 5-hectare estate has a peculiar identity.
Its height varies between 900 and 980 meters, its soil is alluvial and stony, and the solar exposure appears on the west side.
From there, Sauvignon Blanc, Malbec, Syrah and Pinot Gris grapes are born that mature with a particular way.
FINCA LA CIÉNAGA
In the south of the Zonda Valley, more than 1,400 meters high and with natural meltwater springs, our best Malbec, Syrah and Pinot Noir grapes grow.
In this extreme vineyard the average temperatures are almost 5ºC lower than the rest of the vineyards, the thermal amplitude is more pronounced and the wind coming from the South generates a special microclimate that gives the grapes great concentration, wild aromas and freshness.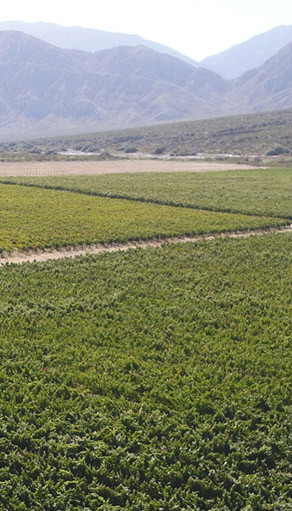 CONTACT
BUENOS AIRES
Cerrito 740, 9th floor (C1010AAP)
Phone: 54 11 4378-7477 (Direct)
E-mail: comercial@xumek.com.ar

SAN JUAN
Finca Valle de Zonda.
Laprida s/n (5401).
Phone: 54 264 494-5146
San Juan Province