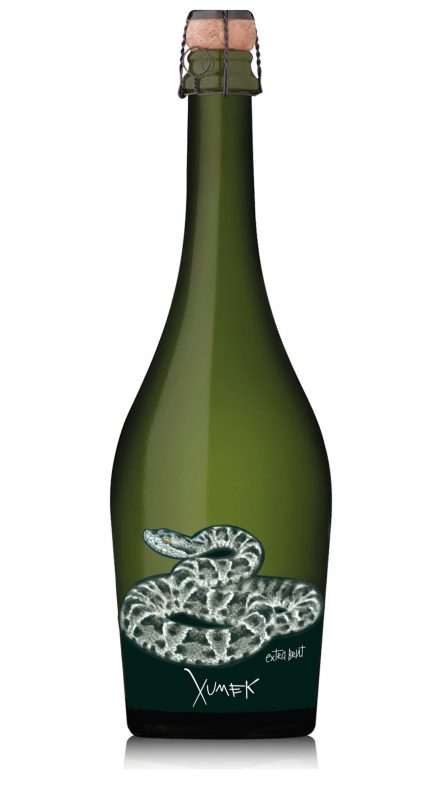 XUMEK
Extra Brut
With a vibrant pink color with orange tones, it gives intense aromas of fresh cherries, blueberries and blackberries, in combination with floral notes that provide freshness. It is a broad, expressive sparkling wine with fine bubbles and a persistent finish with an almond flavor.
TECHNICAL INFORMATION
Variety: Pinot Noir 100%
Alcohol: 14.5%
pH: 3.7
Residual sugar: 3.5 g / l
Acidity: 5.62 g / 1
CATA'S NOTES
View: intense red, with excellent nuances.
Nose: spicy, black and red fruits, and a subtle liquorice.
Mouth: opulent, ripe, fruity and complex. They are descriptors of each varietal, in this unique terroir.
WINEMAKING
Our sparkling wine is made from Pinot Noir grapes from our high-altitude vineyard La Ciénaga, at more than 1,400 meters above sea level, in the San Juan Andes. This Extra Brut (100% Pinot Noir) ferments at a temperature of 14º C for 21 days, without malolactic to preserve all its vivacity and fruity flavors. The second fermentation takes place in a tank through the Charmat method, resting for 90 days on the lees to gain aromatic complexity.
WINEMAKER
Daniel Ekkert
CONTACT
BUENOS AIRES
Cerrito 740, 9th floor (C1010AAP)
Phone: 54 11 4378-7477 (Direct)
E-mail: comercial@xumek.com.ar

SAN JUAN
Finca Valle de Zonda.
Laprida s/n (5401).
Phone: 54 264 494-5146
San Juan Province