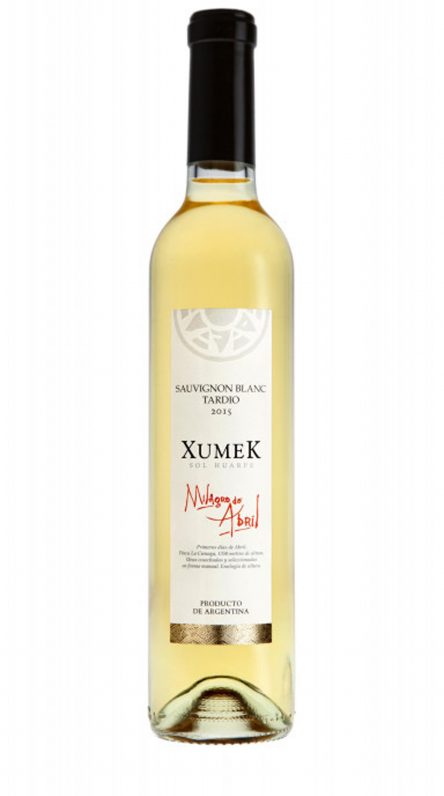 MILAGRO DE ABRIL
Sauvignon Blanc Tardío
Golden yellow in color. Aromas of jams, raisins, toasts, vanilla and species typical of the terroir that gave rise to it. In the mouth, complex sensations of dried fruit, compotes and a natural sweet that invites you to enjoy it.
TECHNICAL INFORMATION
Variety: Sauvignon Blanc 100%
Alcohol: 15.6 v / v.
WINEMAKING
96-hour cold maceration, fermentation with mild selected yeasts. It goes through barrels for 6 months.
WINEMAKER
Daniel Ekkert
CONTACT
BUENOS AIRES
Cerrito 740, 9th floor (C1010AAP)
Phone: 54 11 4378-7477 (Direct)
E-mail: comercial@xumek.com.ar

SAN JUAN
Finca Valle de Zonda.
Laprida s/n (5401).
Phone: 54 264 494-5146
San Juan Province