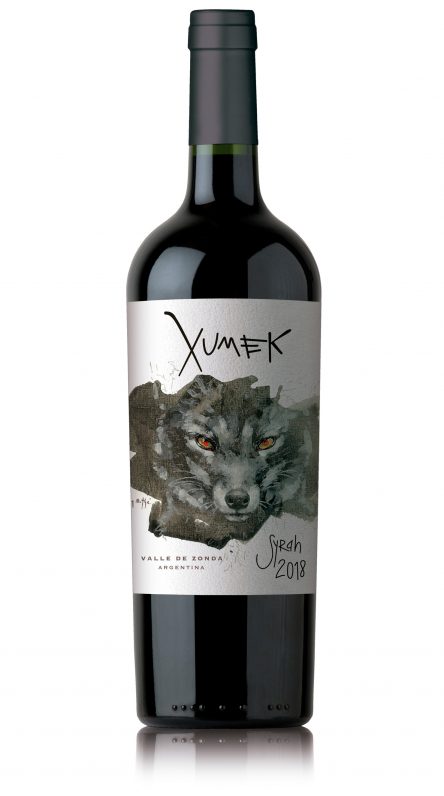 XUMEK
Syrah
Intense ruby ​​red in color and violet hues, it has aromas of figs and blueberry jam, along with notes of black pepper and leather. It is a wine with good volume on the palate, with intense fruit flavors and all the power of the Zonda terroir. A young and fruity Syrah, which has typicality and complexity.
TECHNICAL INFORMATION
Variety: Syrah 100%
Alcohol: 14.5%
pH: 3.7
Residual sugar: 3.5 g / l
Acidity: 5.62 g / 1
CATA'S NOTES
View: intense red, with excellent nuances.
Nose: spicy, black and red fruits, and a subtle liquorice.
Mouth: opulent, ripe, fruity and complex. They are descriptors of each varietal, in this unique terroir.
WINEMAKING
Manual harvest during the second half of January; grapes from the middle and lower sectors of the Valley, at an altitude of 800 and 1,100 meters above sea level. The wine, after pre-fermentation maceration for 72 hours, ferments in stainless steel tanks without aging in wood to preserve all its youth, freshness and personality.
WINEMAKER
Daniel Ekkert
CONTACT
BUENOS AIRES
Cerrito 740, 9th floor (C1010AAP)
Phone: 54 11 4378-7477 (Direct)
E-mail: comercial@xumek.com.ar

SAN JUAN
Finca Valle de Zonda.
Laprida s/n (5401).
Phone: 54 264 494-5146
San Juan Province